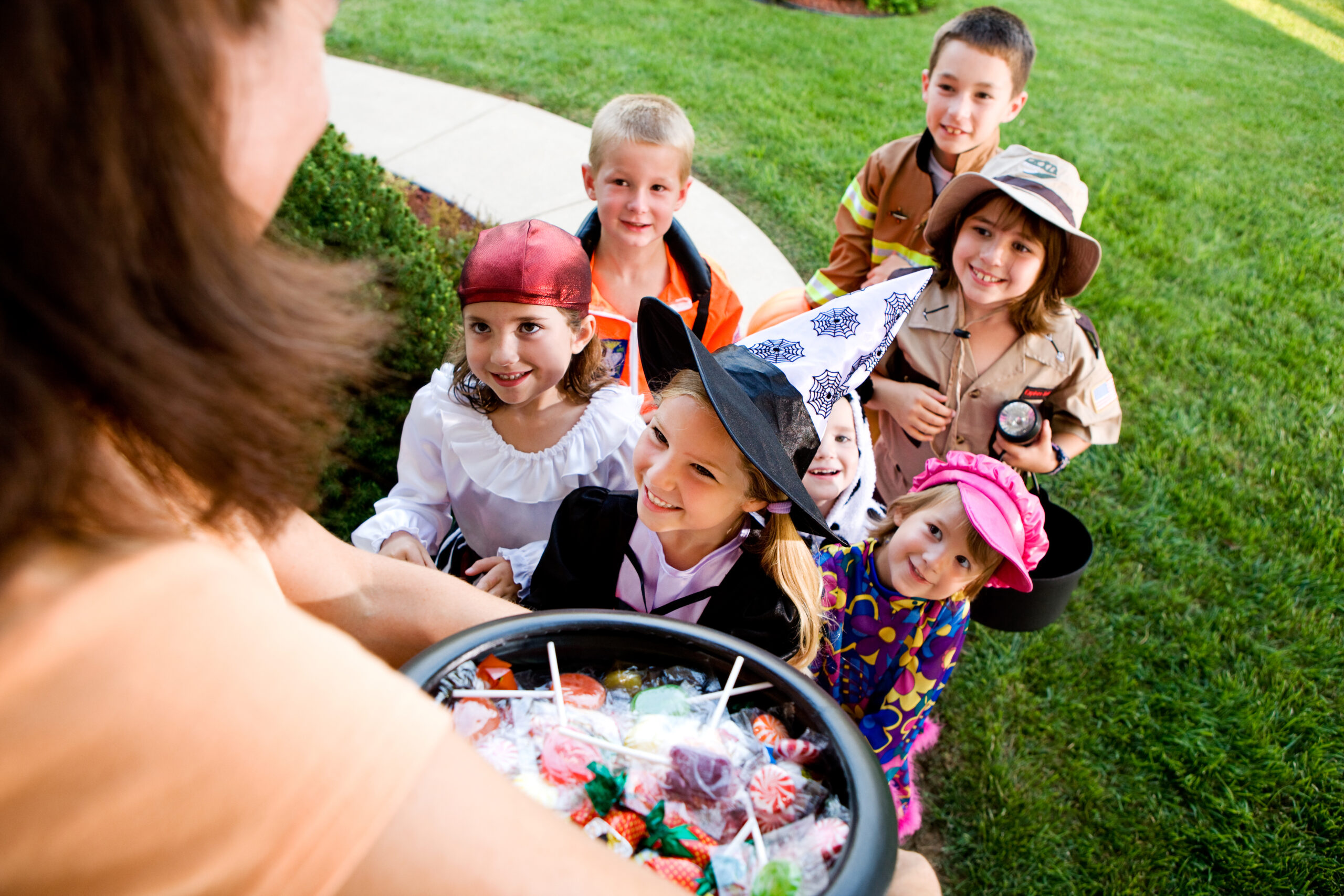 What is better than dressing up and spending an evening with family and friends? Staying safe and healthy while doing it!  Here are some tips to help you and your family have a safe and healthy Halloween.
Pre-eat before you trick-or-treat.  If kids (and parents!) are hungry as they go door to door on Halloween, they are way more likely to snack on a candy bar or 10 by the time the evening is over.  Fill up on healthy foods like vegetables, proteins, and fiber, so you and your kids feel more satisfied and are less likely to have a sugar fueled evening.
Reach an agreement ahead of time with your kids about how many pieces of candy are allowed, and then keep the rest of the candy out of sight.
Allow kids to only have a couple of pieces of candy and trade the rest in for a non-food item or activity. This is a win-win for both parents and kids!
Make sure kids costumes are weather appropriate and fit well.  Consider purchasing a costume that will accommodate a long sleeve shirt and pants underneath if it's going to be chilly.  Pay attention to the fit of the costume as running children may trip and injure themselves if a costume is too big.
Children that are trick or treating after dusk should wear reflective tape and have flashlights to keep them safe on the road.  Kids 12 and under should always be trick or treating with at least one adult in the group.
Have a wonderful, safe, and healthy(er) Halloween!