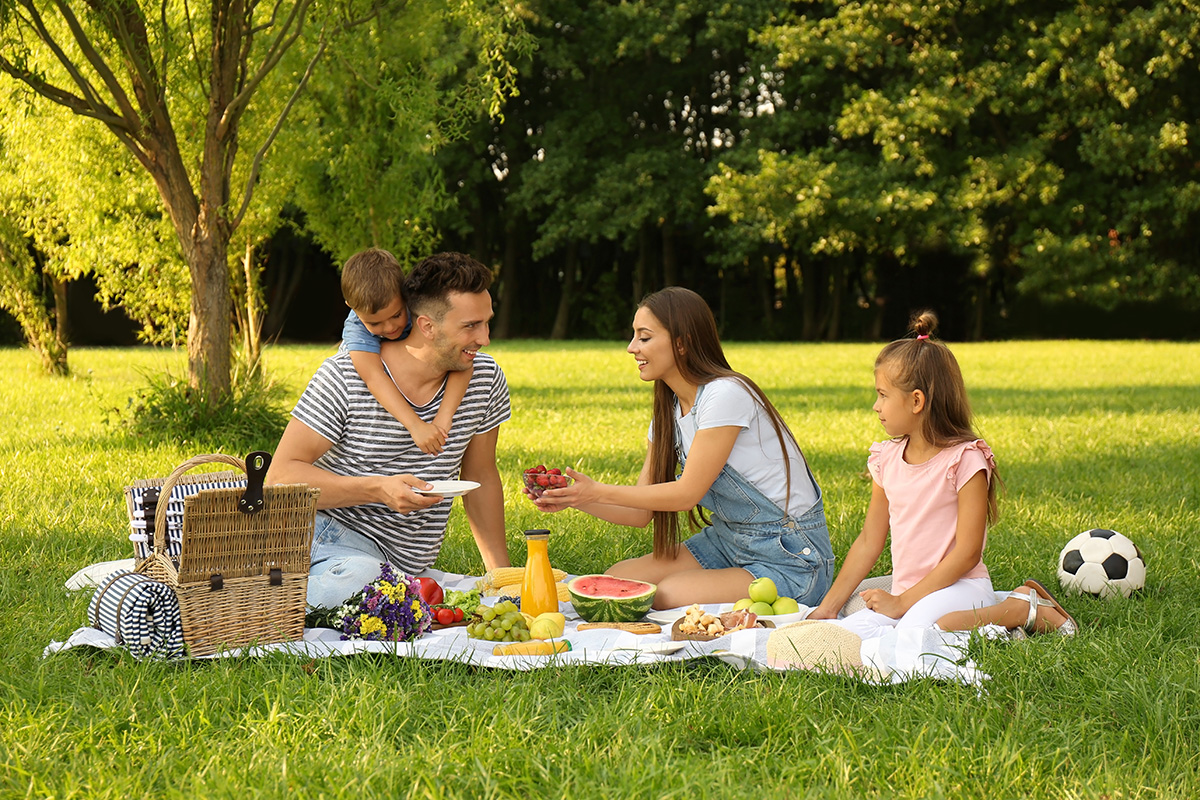 Baskets and blankets seem to make everything taste better. Whether it's nighttime with family, or brunch at your local park, eating outdoors has a certain charm. Picnics are a great option for dinner with friends, or an all-out family reunion. They're also fit for any budget. Go extravagant, or stop at simple sandwiches. Sometimes the food is secondary to your surroundings. Find the perfect combination and have fun! 
 Why We Love Picnics 
 

Friends, fun, and food – Any activity that allows us to hang with our friends and loved ones is something worth doing. That's why picnics are so great! They allow us to combine our two favorite pastimes: friends and food.

 

 

Nostalgia – Who introduced you to the joy of picnicking? Relive the glory days while introducing a new generation to picnics.

 

 

Get active – Work up your picnic appetite with anything from Frisbee golf to volleyball.

 
 America's Top Picnic Spots 
The park (28%)

 

The lake (24%)

 

On a hill (19%)

 

The beach (19%)

 

Backyard/Patio (9%)

 
 America's Top 10 Favorite Picnic Foods 
Sandwiches (36%)

 

Fried chicken (29%)

 

Watermelon (29%)

 

Potato salad (28%)

 

Chips and dip (23%)

 

Deviled eggs (20%)

 

Pasta salad (15%)

 

Fruit salad (14%)

 

Pie (9%)

 

Baked beans (9%)

 
We hope you feel inspired to incorporate picnics into your Spring activities this year. Are you a "picnic-er" or is this a new idea on your to-do list? Let us know in the comments, and what your must-have picnic foods and locations are!